Your life is your spiritual path!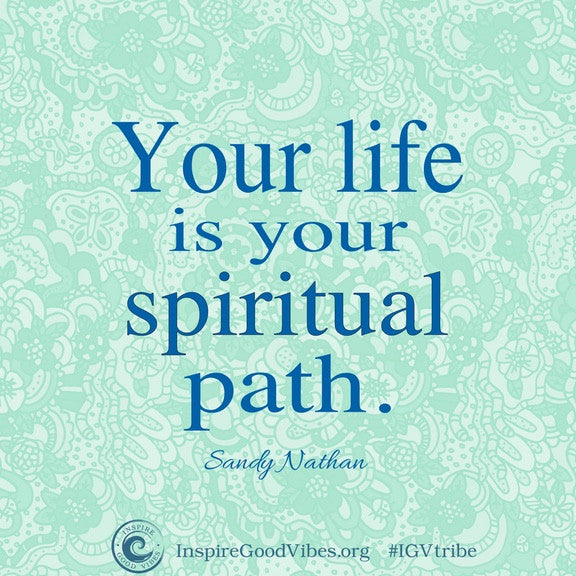 "Your life is your spiritual path." - Sandy Nathan
Your life is your path.
The answers are in our dreams and desires - which were put there for a reason.
When you're living your dreams - you're fully living your soul's purpose.
Your desires and dreams are there for a reason - they are your roadmap, your compass. 
Our heart will always show us the way, what we love to do, what is in us - that is our path. 
Our life is a spiritual path - as we follow what is in our hearts we are closer to Source, Soul, and purpose. 
Raise your vibration - Attract positive energy - Manifest faster! 
Inspire Good Vibes is about connecting with good vibes and attracting positive energy! I'm passionate about spreading more good vibes and I'm doing my part to create more positive energy through my words, art, and products. Find out more ways to raise your vibrational frequency!