One of my favorite Manifesting Methods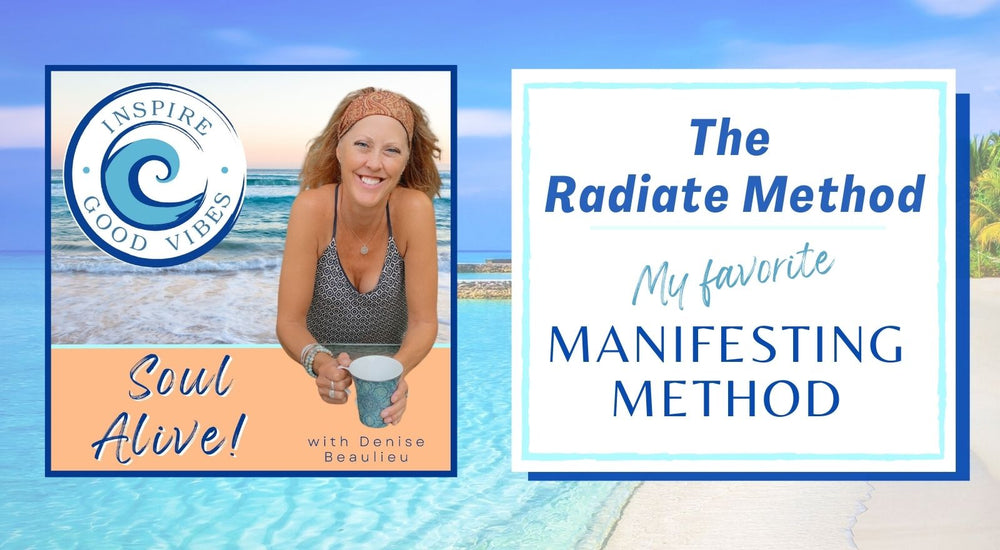 This is a simple manifesting method that I discovered after years of meditation and doing energy work. It boils down to Meditate, Activate, Elevate, and Radiate. I'll call it the "Radiate Method" since that's the main focus here. 

Let's break down this Manifesting Method: 

M E D I T A T E
Connect to Soul and Source
Tap into the energy of abundance, joy, or love
Leave your small self behind
Align with your Future-Self

You can easily do this by sitting silently with your eyes closed, chanting a mantra, asking Source for guidance, envisioning your future, or tapping into any of the high-vibe feelings. 
You can meditate in your own way for anywhere from 5 minutes to an hour or more, it's completely up to you. The key is to feel good while you're doing it and have it change your state by the time you're finished.
The bottom line is: do what works for you! 




A C T I V A T E

As you connect in and become one with these positive energies you're activating higher vibrational frequencies in and around you so you're now living and creating in a higher vibrational field. 

As you're meditating you can consciously choose to activate these feelings within you and 2x, 3x, or 10x these feelings to really create a shift in energy!
( It doesn't matter the avenue you use to "feel" - whether you're imagining or pulling from memory, you're still feeling in the present moment. Your brain can't tell the difference between imagination, the past, or the present, so work with them all to feel. )
Feeling is the key!

E L E V A T E

As you activate higher frequencies you raise your vibration and are now available to more information, inspired ideas, intuition, and synchronicities. (  This is basically the law of attraction in action. )

Each level carries with it more information for you to tap into.
( Think of a time in your life when you saw something a thousand times but one day it's as if you're seeing it for the first time. When this happens, YOU have shifted on the inside - you're perception has changed and so you begin to see things differently. )

R A D I A T E

And because you have elevated and raised your vibration who you are now being on an energetic level has changed.

Who you are energetically, how you feel and what you do in this higher-vibe state will be different. You will see, act and show up with a new energy and you'll also be drawn to new things. 

Your energy will be more potent and any intentions you have carries this high-vibe potent energy with it too. 
This is all the perfect recipe for manifesting!




Think of this manifesting method - "The Radiate Method" - as an energetic shower for your Soul, Mind, and Body. Feel free to do this every morning, a few times a day, or when you feel you need it. It will quicken your manifesting for sure! 

And to help you remember this method, I added these four words to a new 6x9 journal.  You can use this journal after your meditations for taking notes, to do your Future-self journal work, or to just jot down any inspired ideas you might during meditation or throughout the day! 
______________________________________________________________________
Find this podcast episode on: 
Subscribe and make my day by leaving a review.  :) Thanks in advance! 
 ______________________________________________________________________
Resources:
Related post: Follow Soul not Mind
Take the Quiz to see how you can speed up your manifesting
Grab the free guide on manifesting and alignment
Check out the journal and notebook collection